Generating revenue for B2B SaaS Startups.
I increase revenue for Seed & Series A B2B SaaS startups by helping them book more meetings and close deals quicker.
And 200 more B2B companies
Here are a few ways I help B2B SaaS, Seed & Series A B2B SaaS startups increase revenue.
Recommended B2B Sales Resources
Framework
The 15% Reply Rate Cold Email Framework Use my cold email framework to write cold emails that achieve an average 15% reply rate. The key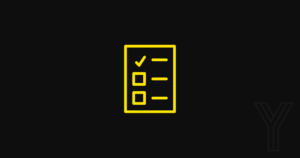 Checklist
B2B Sales Process Review Checklist Use this sales process review to unlock simple bottlenecks in your sales process. Some of the items seem simple, but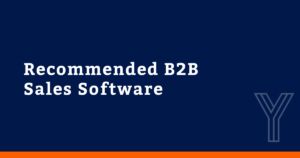 Popular Resources
Recommended B2B Sales Software In the video I walk through the current tech stack I use to generate 9-18% reply rates for the outbound sequences:
I have over 14 years of experience in B2B Sales and Marketing (mostly SaaS and Agencies) having worked at FTSE 50 companies to venture-backed startups and more recently in bootstrapped productised service agencies. And I'm a Techstars Alumni.
I started working at the coalface of sales in the boiler room environment of recruitment agencies. After a few years in recruitment I moved into Marketing and led the implementation of several CRM and MarTech stacks (before it was even called RevOps).
More recently I've led a 100+ remote person lead research business as General Manager (responsible for all revenue) and in 2020 started my own Podcast PR Agency which serves B2B SaaS companies like Gong, Paddle, Hopin, Genesys, Treasure Data and hundreds more. I led the GTM efforts and generated over $1,000,000 in revenue before exiting in December 2022.
"What makes you different?"
I've personally closed over $1,000,000 in revenue in the last 2.5 years.
I've generated millions of dollars in net new ARR for B2B SaaS companies over the past 5 years.
I lead the Outbound Prospecting course and Cold Email Writing Bootcamp at Sales Impact Academy and have coached 1000's of SDR's.
I recently exited a Digital PR Agency that relies on pitching customers as interview guests on podcasts (via email and social media) where we achieve an average 65% response rate (often higher).
I previously ran TaskDrive, a lead research and data enrichment service, and oversaw the optimization of 100's of customers' outbound email campaigns.
I've advised and optimized over 200 companies outbound prospecting campaigns and speak with dozens of founders each month.
People come to me when they're struggling to get replies, book meetings, and close deals through outbound prospecting.
I'm originally from the UK, but currently live in Lisbon, where I spend a lot of time trying not to get too sun burnt (even in winter). I'm an average golfer, getting into cycling and love travelling.
You'll often hear me saying "por que no?" (why not?) to anything that sounds fun or gets the heart racing like wingwalking, skydiving and paramotoring.
All engagements start with free, non 'high-ticket sales closer' call, which you can book below.